I am putting up a few unreleased tracks this week that Scott and I recorded in 2005-2006.  We recorded these songs with Gerald Dowd, Grant Tye, Ryan Stang and Brian Wooldridge and all were mixed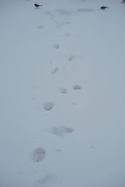 by Barry Goldberg. For various reasons unrelated to performance or sound, they were not included on the album (frozenstarpalace) that we were working on at the time. I wrote "Sorry" so long before we stepped into a studio to record it, that by the time it was mastered with the rest of the newer material, I didn't feel a connection with that song as I did with the rest of the songs we'd recorded. However, I have always thought the playing and sonic quality sounded fantastic and I wanted to make sure it was available here for download! 
You can stream the songs on Soundcloud or download them here for free. 
3/26/13:
Let it Rest
Another lost track found from recording in 2005-2006: "Let it Rest"
Once again, the performances on this one were great...and for that reason alone it seems sort of unfair that these songs have been hiding quietly mastered on a laptop. I think my thoughts at the time were that when compared to the rest of the songs on frozenstarpalace, I just wasn't feeling this one. I'm not sure what was going through my head back then - probably something to do with not feeling the vocal performance was quite where I wanted it...possibly wanting to resing it about 3 or 4 notes higher. Re-singing (or whatever it was I wanted to do back then) would have meant going back into the studio for everyone to re-record, which wasn't really possible at the time given the logistics of us all living in different states, etc. I still do like the song a lot, though! 
*"Sorry" and "Let it Rest": Produced by Michelle Anthony, Scott Anthony & Barry Goldberg.